Decorating on a Budget: Refinishing Old Furniture
One budget-friendly way to decorate you home is to refinish your old furniture. My boyfriend has had this end table since he was a kid. He doesn't want to get rid of it, so I convinced him to let me repaint it.
BEFORE:
AFTER:
After sanding and painting it a couple coats of "Pale Bloom" by Valspar, I distressed the edges with sandpaper and glazed the rest of the piece for a rustic look.
I had the hardest time getting a good shot of this. I'm crossing my fingers for a Canon Rebel this Christmas <3
I simply stained the top of it. Since my boyfriend has had this piece since he was a kid, I wanted to keep some of its' character. You can still see some old pencil marks he drew on it as a kid through the stain.
All the chips and dents in it really give it character, while adding to its' rustic look.
Linking up to:
http://www.theidearoom.net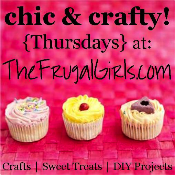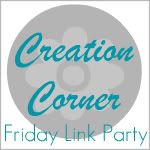 http://funkyjunkinteriors.blogspot.com/